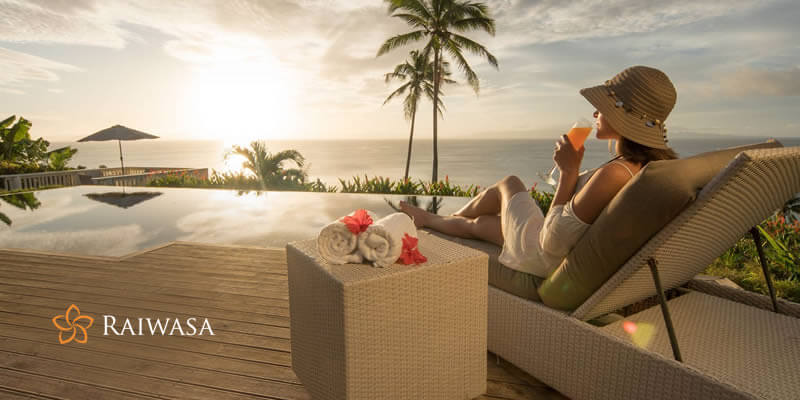 If you love to travel and are looking into your next destination, you might want to give Fiji a thought. Anyone who has been to Fiji seems to be gushing about it. From a variety of resorts to mouth-watering cuisines and welcoming people, Fiji is vouched for by a lot of travellers.
Fiji travel can be your next dream vacation. Whether you are looking for a family holiday, a getaway from the 'burthen of life' or an ideal honeymoon spot, Fiji has got you covered. It is a collection of exotic private islands, crystal clear water, sylvan mountains and different kinds of beaches.
Here's a list of reasons why you need to stay in Fiji and enjoy Fiji Luxury Resorts:
1. Natural Beauty
First things first, the heavenly beauty of Fiji is one Google search away. If you have an aesthetic sense, Fiji may bring satisfaction to your soul. What makes Fiji really special is its diversity. You will see beaches of all sorts, dense rainforests, waterfalls, sea life and whatnot.
You can find white sand beaches, beaches covered in the vibrant coral reef, unique shells for your inner collector, and lava rocks for visual satisfaction. Vanua Levu and Taveuni offer majestic sights with their tropical rainforests. 
Waterfalls are beautiful, exciting and soothing at the same time. Tavoro Falls is a renowned sight. And have you heard of the Turtle Island? That's where the movie Blue Lagoon was shot and its considered to be the best island.
2. People
Natural beauty aside, the people in Fiji are beautiful inside out. In fact, they are one of the best things about Fiji. Fijians are known to be among the happiest people. Not just that, they are also very welcoming. They will warmly greet you with a 'Bula' (that means hello) and would love to be your host.
Fijians are known to be family-oriented and cordial. So they know how to give you a sense of belonging.
3. The Food
Fiji really does excel in attracting the tourists and its food is an additional feature for it. Provided it's a collection of islands, you can imagine the freshness of the seafood. The two types of food stand out in Fiji, each serving people with different tastes.
One is the authentic local Fiji food. Fijians work the magic and give you a variety of options to pick from. Be it crab, prawns, tuna, mahi-mahi, or any of the hundreds of options, it will please your taste buds.
If you like spicy food, Fiji offers delicious Indian cuisines. These would satisfy your cravings for Indian food and would keep you coming for more. 
4. Activities
What makes Fiji an attraction for most adventurers is the wide range of activities it offers. You can snorkel and dive deep in the sea and witness the marvels of nature yourself. Upper Navua River is top on the list.
You can also go surfing; the waves will always be ready to serve. Tavarua earns itself a reputation for the best waves. You can also go hiking along the trails through the rainforests and golfing in one of the splendid golf clubs. 
If you like the adrenaline rush, you could go for a jet-boat ride. Sky-diving and zip-lining are other options. There are also cruises that can take you on a trip to the heavenly views.
5. Exceptional Service
Fijians try their best to make your stay in Fiji memorable. From luxury resorts to customer service, everything is up to the mark. The hotels vary in range from deluxe luxury to budget-friendly. 
Fiji also offers exceptional spa services. Just close your eyes and relax-or don't close them; the view is breathtaking.
The hotel service, taxi drivers, airport staff, you name it; they will make your experience even better.
Fiji, also known as the 'Soft Coral Capital of the World', is a major tourist attraction. It offers a variety of luxury resorts and exceptional customer service. It is a travel destination for newlyweds, couples looking for a romantic getaway, families looking for an ideal vacation. The services vary on the budget scale but you should calculate your expenses in advance to be safe. If the above-mentioned points please you, go ahead, Fiji awaits. Bula!
Read more at How To Visit Fiji In Budget