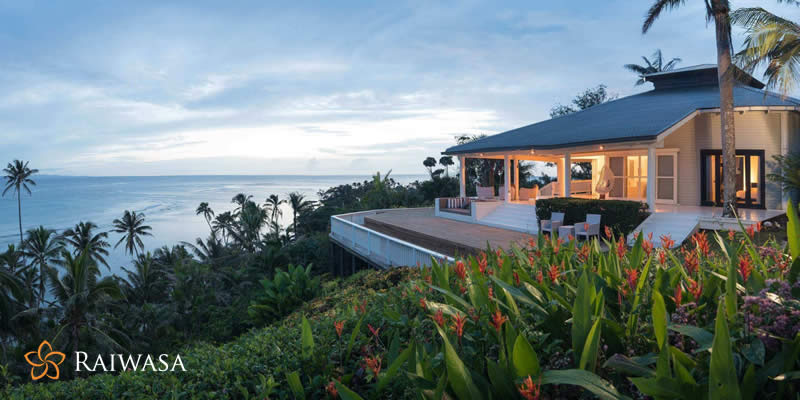 A cluster of more than 330 islands, Fiji is considered a Nature-Lovers' Paradise. It is obvious why Fiji's natural beauty has become world-renowned. There are stunning beaches, lush jungle, and this is the soft coral capital of the world!
Yet, there is another fantastic reason to choose Fiji as your vacation destination this year. Fiji is one of the best places to get away from it all. Here, you can escape the humdrum of daily life and simply relax. And what better way to fully and completely relax than by staying in a private villa instead of a hotel.
There are a lot of Fiji luxury villas that gives some astonishing holiday packages, which is just another reason to choose a more secluded type of accommodation. Wondering the other reasons to stay in a private villa?
Below are seven reasons you must always choose to stay in private villas instead of the hotel.
1. Feel of Home:
The feel and comfort of having your very own private space will give you the complete sensation of being completely at home in a place on the other side of the world. It is perfect for couples who are going with their kids and might want to maintain their ordinary schedules and routines or for individuals who desire a sense of ease in their environment.
Also, private villas will, in general, feel like your very own vacation home, which is an extra special feature when planning extended stays in a tropical location or island far from home.
2. Stunning Location:
Need more motivation to choose a private villa in Fiji over an impersonal hotel is that private villas will usually have an excellent amazing and accessible location. Private villas, like Raiwasa Private Resort, are designed to fuse their architecture and space with the natural beauty of the destination.
So, while staying at a private villa in Fiji, you will also enjoy your holiday at some of Fiji's most beautiful spots.
3. Privacy and Seclusion:
A standout amongst the best reasons to stay in a luxury villa during your romantic vacations is that you'll have complete privacy. Private villas and private resorts are generally properties that have their own secluded space that is for the exclusive use of you and your loved ones In particular, a couple, celebrating a honeymoon or anniversary and looking for complete privacy, this is the perfect arrangement as you'll get the chance to enjoy into your very own space without any disturbances.
Some luxury villa likewise have a private vehicle and driver, so that you can go out for exploring more without the hassle of public transportation, set schedules, and complicated logistics!
4. Luxury Services:
Private villas in Fiji hire their very own hospitality staff. These trained professionals, can handle anything from guest requests, security, arrangements for a special occasion, and outstanding meals. All while remaining extremely discrete during your stay. As if by magic, the staff at Raiwasa appears needed and, just as quickly, disappears to ensure your privacy at the private resort.
The luxury administration at Raiwasa Private Resort guarantees a perfect holiday at the villa.
5. Unparalleled Flexibility:
Having your own space also means you are free to plan your day to your own pace. There is no where you need to be, no schedule to adhere to, and yet no restrictions on the number of activities you can plan for your trip! In fact, you don't even need to worry about arranging this flexible schedule, as the accommodating staff at Raiwasa puts you request in action!
There is no issue of timing or schedules at Fiji luxury villas.
6. Extravagance Amenities:
Another outstanding benefit of a luxury, private villa is that it has various amenities that are highly desired by villa visitors, and simultaneously, highly exclusive to luxury properties in Fiji. Private pools or a private swath of beautiful beachfront are just the tip of the iceberg when it comes to what you can expect at a luxury villa in Fiji; Other amenities include delicious five-course meals, served in a variety of locations, access to the best wines and liquors, lush gardens to explore (with secret spots to sit and appreciate Fiji's natural beauty), large HD TV in the living space, and different other amenities like iPod speakers, media rooms, pool tables, etc.
7. Exceptional Meals:
Most private villas incorporate the choice of a private chef, who will carefully craft each meal to your specifications and requests. You will be able to enjoy food prepared by the executive chef in a variety of locations and dining settings, ranging from lavish to the relaxed.
Different things like tea, coffee, & snacks are given alongside your selection of wines or other drink choices, and with the purchase of an exclusive package, many villas offer a variety of top-shelf liquors and fine wines. All food and beverages prepared and served as per your choice and preferences to give you an outstanding dining experience.