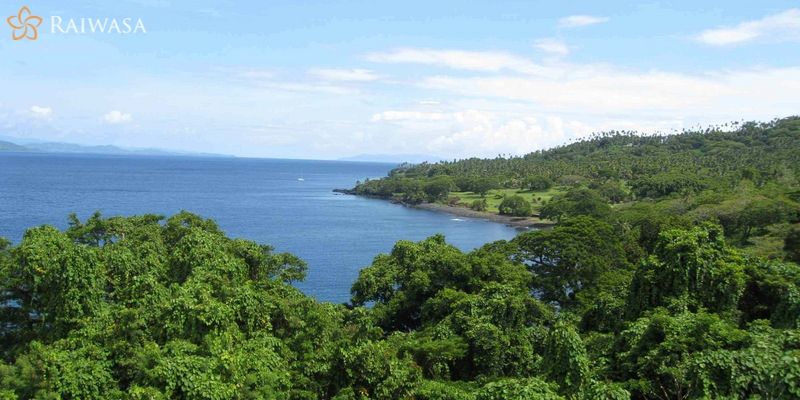 Spring break is a wonderful time for families, and this year is the perfect time to plan a vacation during spring break. Whether an international trip is on your radar or a new idea, then the Fijian Islands would be the best place to consider.
While Fiji might feel like a long way to travel for your spring break destination, we have some excellent reasons to move it to the top of your list. You can experience luxury vacations in Fiji and Fiji Island offers many different vacation packages to choose from. Through a bit of research, you can find the best resorts in Fiji for your comfortable and soothing stay – for any budget.
If it is the first time you are about to visit Fiji, you may not know why it remains one of the best places to spend your spring break. The following points will persuade you that Fiji is an incredible destination to spend your spring break in Fiji.
1. Happiness Isn't Hard to Find
You can find happiness and bliss in Fiji. The Fijians are the happiest and friendliest people that you will meet in your lifetime. You can get smiles and greetings from local Fijians each and every day. No matter, how long you are going to stay, but you will remember the time spent with Fijians for the rest of your life. The Fijians will greet their guests with a friendly "Bula", which means hello in their language. Their simple happiness and contagious smiles will make your day wonderful and happier.
2. The Culture
The culture of the Fijians will definitely make you feel warm and fulfilled. Fiji is named as one of the happiest countries in the world – and for good reason. Not only are the Fijians quick to offer a smile, but will also welcome you into their homes, share their food, and offer a unique look at their lifestyles. It is easy to learn about the culture in Fiji because the people openly share it. And what an interesting culture to learn about. Fijians have unique views about the ocean, relationship between living and dead, and many rituals around food and drinking.
3. No Rush and No Rules
In our everyday life, always have to face stresses, meet deadlines, follow the rules and regulations of our country, and meet more and more obligations at home and at work, but, here in Fiji, there is no rush, deadlines, or stress. All you have to do is to enjoy and relax the quality time with your family and loved ones – making it the perfect place for your spring break vacation. You can enjoy "Fiji time" here and that means doing what you want, at the pace you want to do it.
4. Water Activities and Fun in the Sun
Studies prove that simply being near the ocean makes us more calm and relaxed. In such cases, the water activities of Fiji beaches such as snorkeling, paddle boarding, kayak experiences, and scuba diving are wonderful ways to spend time with your family. The underwater experiences of snorkelers and divers are exciting as they can get to see corals, colorful fishes, dolphins, turtles, manta rays, sharks and humpback whales.
5. Azure Blue Islands
If you want to explore beauty of the azure blue island, you should the Mamanuca Island. You can book a yacht or small cruise to personally experience the island. This island is surrounded by beachcomber, castaway, treasure and bounty islands. When traveling on a yacht, you can feel the sea breeze, crave seafood and do snorkeling and diving at stops.
Considering above reasons, one must spend spring break 2019 in the Fijian Islands.