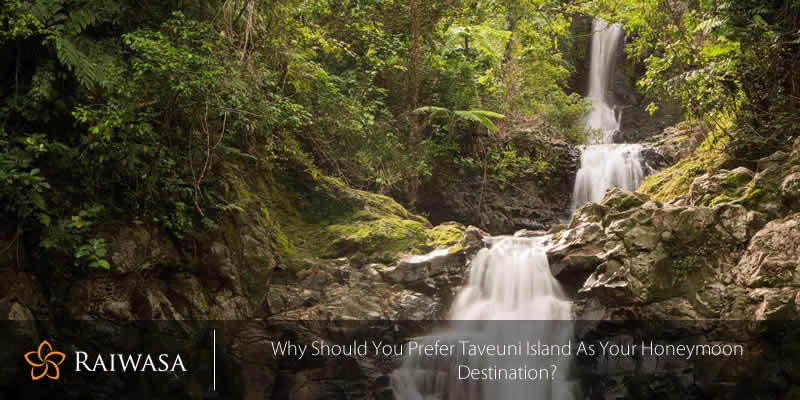 Engaged? You are certainly looking forward to your wedding day, but just as exciting for many couples is the honeymoon! The honeymoon is the beginning of a lifetime together for newlyweds, which is the reason why most newlyweds want to make it entirely memorable.
To plan the perfect honeymoon, you need to choose a destination where you can make the honeymoon of your dream a reality. This destination should be beautiful, comfortable, safe, and relaxing. You need a destination where there is nothing to do, except focus on your new partner. No wonder one of the top honeymoon destinations in the world Taveuni Island in Fiji.
Fiji: The world's honeymoon destination:

Fiji, a country in the South Pacific Ocean, is home to romantic private resorts and stunningly beautiful islands. Almost every part of Fiji is an astonishing honeymoon destination for relaxation, romance, adventure, and sight-seeing. From blissful days on the beach to sunsets and cocktails over the ocean, Fiji oozes romance and sensuality at every turn.
However, the Taveuni Island is preferred by many people as not only one of the best honeymoon destinations in Fiji, but in the world.

Why Taveuni Island as your honeymoon destination?

1. Taveuni Island is Fiji's third largest island.
2. Taveuni Island is also called the Garden Island because of secluded waterfalls, abundant wildlife, lush jungles, volcanic peaks, and lovely beaches.
3. Looking for adventure in your honeymoon destination? Taveuni Island is located near incredible dive sites, known around the world, such as the Great White Wall, Rainbow Reef, and Eel Reef.
4. If you and your spouse are lovers of nature, Taveuni Island is the place to spend the first days of your married lives. Taveuni Island is home to the protected Bouma National Heritage Park. The jungle on Taveuni is dense and diverse, with incredible foliage across the island.
5. The resorts on Taveuni have skilled chefs that can create Fijian and internationally inspired cuisine. Whether you want to celebrate a traditional Fijian meal overlooking the ocean or a delicious pizza poolside, Raiwasa can make it for you!
6. Taveuni Island has many luxurious resorts, beach cottages, and holiday homes dotted around the coastline from which you can choose. Utmost resorts in Taveuni Island combine five-star services with Fijian hospitality & they specialize in nature retreats and diving activities for their guests.
7. The famous Lavena Coastal Walk is on Taveuni Island and is one of Fiji's most beautiful and memorable treks.
8. There is no limit to the excellent memories you can create on Taveuni Island. Here are just a few!
You can choose between tropical rainforests and tropical reefs.
You can cool off under a waterfall in the jungle or at the world famous dive sites like the Rainbow Reef and Somosomo Strait.
You can enjoy nature by hiking in the Bouma National Heritage Park which is home to more than 100 species of birds.