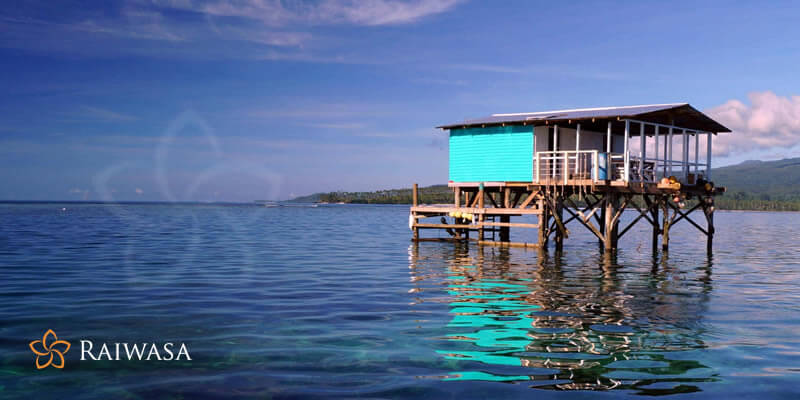 Wonder what would you do during the layover at fiji? Trust me, you're not alone. If you have a layover of more than 4 hours in Fiji, you can go to customs & immigration & enter Fiji as a tourist. Most of the countries' passports are allowed visa on arrival in Fiji with proof on connecting flight.
Here is how you can spend your Layover time in Fiji.
Don't book anything before you reach Fiji
Fiji is a popular tourist destination. You will get a good amount of sunshine, beaches & good food. There are multiple tour companies offering a half or full day tour to the tourist to explore the best in the surrounding the airport.
We suggest you to book your activities on arrival as you would not know how long would it be with the immigration also, you would not know about the weather change. You would surely not like to have a pre-booked boat ride when it is already raining.
Store Luggage at the Airport
Most of the airports provide a luggage storage facility at a nominal cost. Do not worry about the luggage, there are always security guards.
Cost: The storage fees for the luggage is to be paid in cash only(Fiji Currency). There are ATM & currency exchange options available.
A typical cost of storage for a handbag is Fj$7, a backpack/suitcase is Fj$9 & an oversize bag is Fj$15. (The prices are subject to change) Fees are charged per item per day at Nadi International Airport. Hourly fees are not allowed, you must pay for the whole day only.
Things To Do in Nadi During the Layover in Fiji
1. Visit the Sri Siva Subramaniya Swami Temple
2. Walk Around the Garden of the Sleeping Giant
3. Soak in the Sun at a Beach
4. Go to the local market
5. Check out the Lomolomo Guns &
6. Go Shopping (obviously)
If you do not wish to have a long day trip, book a nearby hotel for a day, relax & then start your day. Keep enough Fijian currency with you so you can shop at the local stores & market. You would surely love to visit the Nadi market & pick some souvenirs. Nadi has a good spa, movie theatre & restaurants to have your "me time".
Here are some of our suggestions, if you just want to stay in & not explore:
1. Spa: You can book a facial, foot massage or a body massage, this is a perfect way to rejuvenate & get rid of the flight tiredness.
2. Just Sleep: If you're someone who loves their sleep more than anything else, you should just book a room nearby, relax yourself & sleep. (make sure you put the alarm to catch the connecting flight)
3. Get Physical: Most of the hotels have a gym, you can gym for a while or have yoga sessions.
4. Sit & Sip Wine: You would surely love the aerial look of the city, you can sit & enjoy the view.
This was the best way to relax & spend your layover time in Fiji. If you plan your day-out or your stay-in correctly depending upon how much time you have in your hands, you would surely enjoy the layover in Fiji.