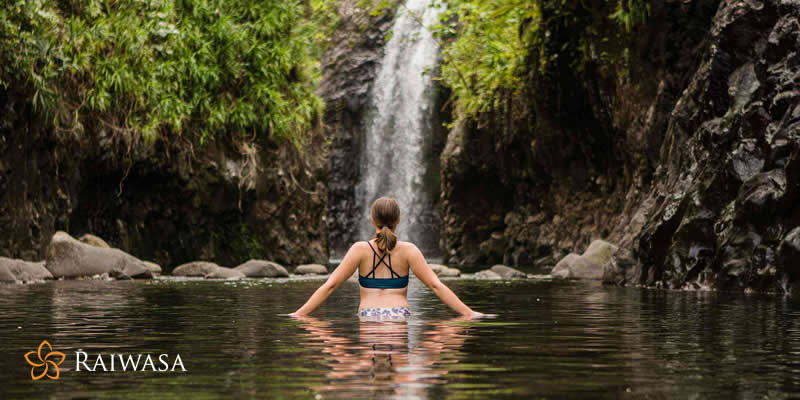 The Lavena Coastal Walk is located on the Taveuni Island in Fiji, in the Bouma National Heritage Park. The national park was established in 1990 to protect the forest and as a means of generating income for the four villages surrounding the park and the Lavena Coastal Walk has become one of Taveuni's favorite experiences. Yet, it remains blissfully uncrowded, even during the high season.
If you are a lover of nature and adventure, you must visit the Lavena Coastal Walk while on a trip to Taveuni Island The popularity of the Lavena Coastal Walk is driven by the area's natural beauty and diversity along the trek. It is, without a doubt, one of the most scenic hiking routes in Fiji. Taking a stroll along the Lavena Coastal Walk is a fun activity you will want to do over and over again.
Facts About the Lavena Coastal Walk
Here are some excellent facts about the Lavena Coastal Walk that make it a remarkable destination for tourists on their Fiji luxury vacation and all lovers of nature.
• It is a three-mile walk that begins at the Lavena Lodge and ends at the Wainibau Falls.
• The Lavena Coast Walk traverses multiple natural terrains. It traces along white sand, blue lagoon, then a black sand beach, past friendly villages, and through the dense forest, famous on Taveuni Island.
• On the Lavena Coastal Walk, there is a natural swimming pool at the Wainibau Falls that you can to plunge into for a refreshing swim.
• You can hire a guide or go on the walk alone by taking a taxi anywhere on Taveuni or asking your private resort to hire a driver.
• During your walk, you will encounter a remote village and friendly local villagers who want to show their happiness of seeing you by waving and saying hello. Fijians are some of the friendliest people in the world, so don't hesitate to wave back.
• The trip is easy or moderate, which means people of most ages and abilities can complete the trip.
• There are a lot of luxurious viewpoints along the Lavena Coastal Walk from which you can take pictures to remember your Fiji luxury vacation or linger a bit to enjoy the beauty of Fiji.
• The Lavena Coastal Walk also includes an impressive look at the jungle on Taveuni forest, waterfalls, spots for camping, lodge stays, areas for picnicking, overnight trekking experiences, and village visits.
No description can do justice to the beauty and fun of the Lavena Coastal Walks. This is truly a place to experience for yourself. And as the saying goes: Seeing is Believing!