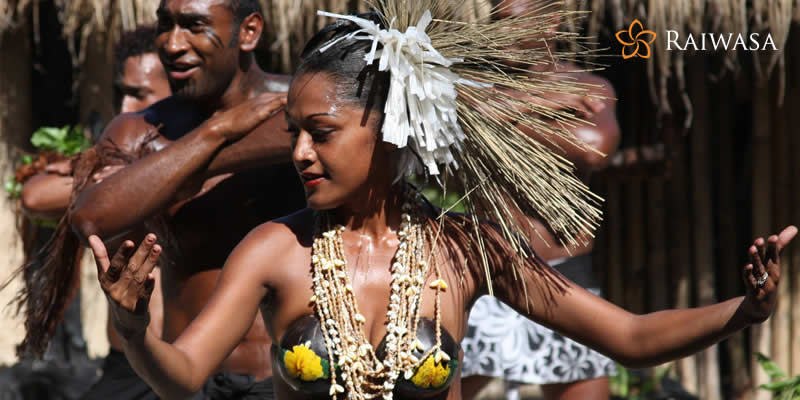 If you're in Fiji, you're never sad.
Whether it's the white sand beaches, vibrant culture or just something in the water floating, Fiji is getting it right & will never disappoint you.
What makes Fiji unique – The Place? The Food? Or The People?
Let's explore!
Vitamin D deficiency? Fiji got plenty of it
If it's Fiji, it is going to be sunshine everywhere. Most of the adults suffer from vitamin D deficiency even in the milder climate cities. Lower the level of vitamin, more the chances of increasing the chances of depression. If your winter seems never ending, & you crave for the sun, Fiji islands receive more than 11 hours of sunlight. Come… soak down in the sun!
Healing Water
You will get to see a lot of shades of blue here in Fiji. Scientists recently dug in & knew the proximity of the human with "The Blue" matters a lot. A study showed that people living near water bodies are healthier & those who have moved closer to the water, showed significant improvement in well-being.
Fijians are great fan of Dancing
The traditional dance form of Fiji is known as Meke, involves a lot of vibrant color costumes & dramatic storytelling.
Good Food
Fiji has known for its culture since ages & by luck, it got delicious food with varieties of cuisines: Indian, Chinese & Southeast Asia. As imported food is expensive in Fiji, people prefer it in daily diet. As everything is grown locally, it ensures everything is fresh & healthy.
Living in the Moment
If Fiji had a national saying, it would be: 'what will be will be'. Nobody spends so much time worrying about something that hasn't, and might not, happen. Instead of that, people enjoy living in the moment and taking pleasure in each other's company.
Festive Celebrations
Fiji is a diverse country. Even though all the Fijians are fun-loving people, they are deeply religious as well. You'll see people celebrating Diwali & Holi as well. There is a tradition of presenting the sevusevu to the village elder along with the kava root.
A Water Paradise? A Food Paradise? Or Both?
Imagine you're in Nadi Market, be ready for the burst of colors. The Fiery red of peppers, the purple of eggplant, the brown of coconuts. Now imaging laying down at a beach side watching the quiet water & the setting sun, sounds like a plan? Totally!!!
Kava Drink? Anyone?
Walk by any of the villages and you will be invited to sit down for a kava drink. It is Fiji's traditional drink freshly brewed with pepper plant & enjoyed by everyone in Fiji. The kava ceremony holds the center of the Fiji culture. But kava root's powder is far more than ceremonial. Kava is also known as "moderately effective treatment" for anxiety disorder. Several studies show that kava works on the brain in a similar manner to anti-anxiety drugs.
Happiness is found farther away from home, so pack your bags, come to the beach, stay and soak in the sunlight of fijian sun & warmth of the people…Bula!!!