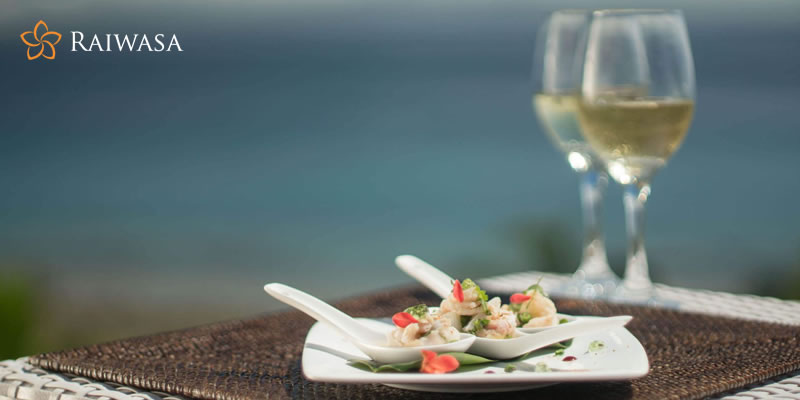 If Taveuni is your travel destination then Raiwasa Private Resort should be your stay destination!!
About the Island
Taveuni is the third-largest island in Fiji. The island is also known as the Garden Island as more than a third of the Island is protected by forest reserve and the Bouma National Heritage Park and an extensive marine park at Waitabu. An archetypically beautiful tropical island with thick vegetation and magnificent tropical flowers, most of its part is covered by the pristine rainforest.
About Raiwasa Private Resort
Raiwasa Private Resort is situated in Waiyevo Taveuni, Fiji. It is not only one of the most luxurious resorts in the whole of Fiji, but also one of the world's most exclusive and private hideaways. A dream property in a dream location. One of the awesome honeymoon destinations in Fiji, villa with private pool.
Raiwasa Private Resort is an outstanding luxury property. The dedicated staff is always at your service just at the push of a button. Environed by beautiful gardens, it offers spectacular view from all the angles. Everything Raiwasa offers is about attention to detail. You'll be entranced by the magical world you will be in. You'll be astonished upon seeing the unique sights, sounds, and tastes of a pristine environment along with the five star comfort and lifestyle experiences, which you will have for lifetime.
Resort is perched high above the South Pacific, giving an awesome 180-degree view overlooking the shifting tides of Somosomo Strait, environed by a lush tropical carpet of green rainforest and swaying palm trees. The most beautiful sunsets and the starry nights, make the place look more beautiful and captivating. Raiwasa is known for its beauty and wonderful service!
Activities at Raiwasa Private Resort
Raiwasa offers you much more than you expect, you can involve yourself in activities like Kayaking, paddling, walking, star gazing, boating, snorkeling etc. Also, the lighted walkways down to the private beach leads to cabana and deck right above the water. Raiwasa is characterized by its beautiful view, location, outstanding service and the attentive staff of ten, that makes your vacation truly outstanding.
Food at Raiwasa Private Resort
At Raiwasa you have wide variety of cuisine to choose from – Asian Fusion, Fijian, French, Indian, Mexican, and Spanish. Master chef Richie and his wife Rosie have included wide varieties of cuisines in their twenty page menu selections!
Richie takes special care of his guests, he always make sure that he discusses menu ideas and take recommendations from the guests before every meal to make guests feel at home. More often than not, breakfasts and lunches are complemented by local fruits and a creative selection of flavorful smoothies.
Dinners are five course meals, mostly serenaded with guitar music and traditional Fijian songs. Though Raiwasa offers varieties of cuisine but the specialty of the resort is its Fijian food cooked under Richie's guidance.
While in Raiwasa you will surely be treated with local bread Topoi or Roti, rourou (dalo leaves) with boiled Tavioca (cassava), fresh fish soup with dalo (taro), and stew, curry or soup made from meat/fish or chicken and not to forget 'the traditional Lovo'; a feast of luscious meats, coconut infused greens and tasty root crops baked, in an earth oven, served with squeezed lemon juice and a side of chili.
Fijian food is considered very healthy, due to more tuber and coconut based food. Stews are made from meat, potatoes and vegetables, whereas, best cuts of meat and lots of fresh vegetables are used to make soups. You can also savour on famous seafood of Fiji.
And the Kava, drink made from powdered roots of yagona plants!! What all one would want from life when in Fiji, Raiwasa offers everything!! Life here is no less than a dream!