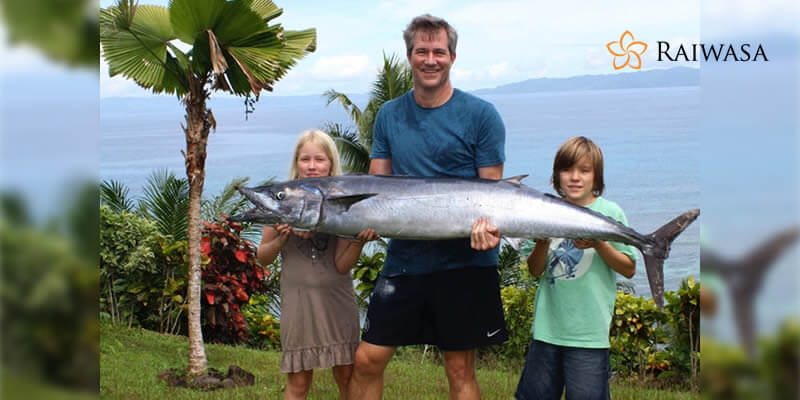 Fiji Islands, an archipelago of over 300 islands is most famous for its beautiful palm-lined beaches, coral reefs, amazing marine life & rugged landscapes.
People from all over the world visit Fiji Islands for many reasons like exploring beautiful marine life, luxury vacations, forest walks, and many other reasons.
Fiji Islands though not heavily commercialized, but offers some of the most luxury vacation rentals and Fiji luxury resorts & villa with private pool.
It is one of the best awesome honeymoon destinations & vacationing destination with family or friends. However, some tourists miss out on some of the best fun adventures that Fiji has to offer.
But worry not! We have curated a list of 5 not-to-miss fun adventures so that your Fiji trip becomes one of the most memorable trips of your life.
Swim with Manta Rays
Manta rays are some of the magnificent marine life creatures you'll come across. The fact they are endangered sparks the value of swimming alongside them.
They do not mind swimmers around them so it is quite safe to do it. And you'll never forget the experience of their first sighting. Once you've done this, you'll feel energized, excited & on top of everything overjoyed.
Manta Rays prefer to live in tropical, subtropical, and temperate bodies of water so you'll have quite a good chance of sighting them on your Fiji scuba diving.
Robinson Crusoe Island
The island was renamed Robinson Crusoe Island after the fictional character Robinson Crusoe from Daniel Defoe's novel.
Here you'll find more traditional customs as compared to the other islands of Fiji. However, there are so many popular and interesting activities that keep the tourists excited.
Aside from the unspoiled beauty of the island, it has to offer some amazing activities like kayaking, snorkeling, medicine tours, coconut tree climbing, and many more.
You could divulge in the magnificence of fire dancing shows & relax in island-style bungalows & lodges that will offer you all the facilities along with the feel of traditional Fijian accommodation.
Get Rejuvenated in Sabeto Thermal Mud Pool & Hot Springs
Sabeto thermal mud pool & hot springs are located between Lautoka & Nadi on the Viti Levu Islands, offering a rejuvenating experience.
There are three geothermal springs each with a different temperature. Visitors submerging in them find it quite relaxing. And when you're ready, get in the warm mud pool and later dry off in the sun for a healthy skin treatment. Later, hop in the water springs to wash off the mud.
It is a really unique social experience to get dirty in the mud pool with other travelers & locals while enjoying to the fullest.
Shark Diving
Get the adrenaline rush at the top with shark diving adventure in Fiji Islands. It is a breathtaking experience and will leave you in awe. The Fiji Shark Dive situated at Shark Reef Marine Reserve, Beqa Island is the best adventure in the Fiji Islands that offers you to experience seeing up to eight different species of sharks in the deep & clear waters of South Pacific Ocean.
It is one of the most exciting adventures that you should not miss out on. Even if you're unaware of diving don't worry! There are professional instructors that would train you. All you have to do is show up with your bathing suit.
Zip Fiji
Ziplining in the Fiji Islands is an exciting way of viewing an undisturbed and majestic view of Fiji's forests & canyons. This is not just an adrenaline-filled activity, but a way of opening your eyes to the beauty of the Fiji Islands while keeping your heart racing.
You can find the zip lining fun in Viti Levu Island mainly in Nadi and Pacific Harbor. If you decide to give it a go then you're in for a treat. As some of these zip lining covers 2-3kms offering you magnificent views of forests, rivers, landscapes, and canyons. While some of the others take you through majestic caves.