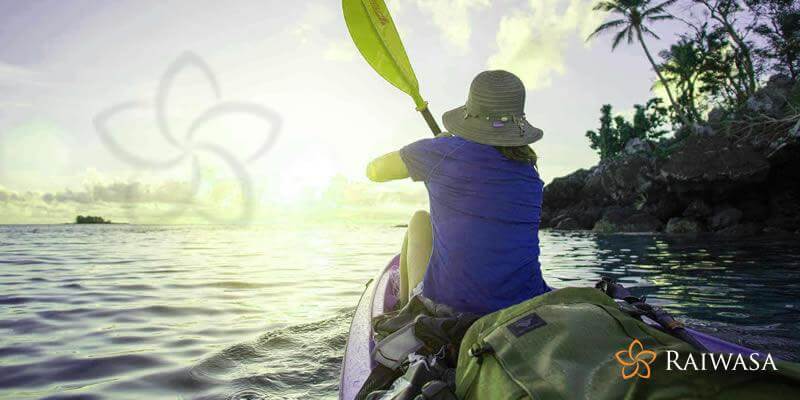 Considering Fiji with all the white sand & luxurious resorts, any individual would mistakenly think Fiji as a honeymoon destination. But wait…as a solo traveller, Fiji has a lot of things to offer you from sleepcation to relaxation & meeting new people to indulging into Fijian culture.
We've listed a bunch of mistakes solo travelers make every year in Fiji.
Mistake No #1: Take a Tour By Local
As soon as you step out of Fiji airport, you're going to get those "self-proclaimed" local guide who will convince you that they will show you better waterfalls, hidden secrets places, experience typical fiji culture & the list never ends. But in reality it does not happen.
Tip: Do not let local fool you, stick to your planned tour.
Mistake No #2: Miss the Waterfall
Do not forget to visit the waterfall of Navau village. There are many-many waterfalls in Fiji…GO chase all of them. Do your homework & do not randomly believe in anyone who would ask you to show 1 or 2 waterfalls only.
Mistake No #3: Miss out the snorkeling fun
Never miss the snorkeling fun if you go to Fiji. The snorkeling is amazing &
If you are an avid snorkeler, organize a top-notch excursion to the Rainbow Reef or the Waitabu Marine Park, where you can see 298 species of hard coral, 1198 species of reef fish and the famous giant clams. You will feel you're swimming in an aquarium. It is a must-do thing.
Tip: Book a resort that offers snorkeling right off the beach.
Mistake No #4: Forget the Bug Spray
Local Fijian would warn you about the bug, listen to them & buy any plant based bug spray, re-apply often.
Mistake No #5: Did not indulge in Fiji Culture
If you've pre-booked a tour, great…they would take you to a traditional village & let you experience the culture. The tour guide will take you to the villages, let you know about the culture & history. Each individual is welcomed with a Kava ceremony (traditional Fijian drink that is a must-try).
Mistake No #6: Not pre-booking the stay during the holiday season
Even though Fiji is a tourist place, finding a stay could be much more difficult than you thought. Book your stay at least 2 months prior so you start exploring as soon you land.
Some practical tips:
Even though Fiji is a safe place to travel, one should obviously be more concerned about your safety, especially females. A solo female traveller or a small group of females should not walk around at night. The same is applicable to men too.
The people in Fiji are very friendly. Every person will be friendly & happily guide the tourist. They will always greet you with "Bula". But take the necessary precautions & do not wander around in unfamiliar areas.
These were some of the mistakes we observed among the solo traveller. If you're planning to take a break from your regular schedule & explore mother nature, plan a stay at Raiwasa Resorts & unleash the hidden Fiji.