Raiwasa Private Resort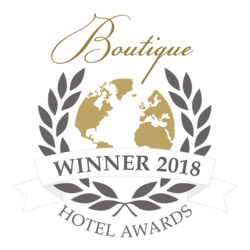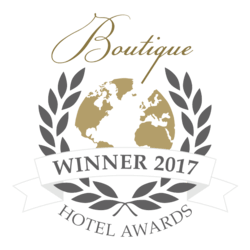 Welcome to a tropical paradise that truly lives up to the word. Raiwasa is undisputedly not only one of the most luxurious properties in the whole of Fiji, but also one of the world's most exclusive hideaways.
Raiwasa is a private resort with a dedicated staff of twelve highly trained employees with your own personal 5 star chefs, that produce gourmet food served in eight unique dining locations.  You will enjoy your own private car and chauffer, Pure Fiji trained massage and skin care therapists, private tours and activities coordinators and a Cultural attaché to guide you through the fascinating Fijian culture.
You'll be entranced by the magical world in which you find yourself; pampered like royalty in an awe-inspiring tropical setting few people ever get to appreciate. You'll marvel at the unique sights, sounds, and tastes of a pristine environment that blends five-star comfort and lifestyle experiences you will never forget.
An environment acclaimed so much by seasoned world travelers that they begin to run out of superlatives.
Spectacular, superb, amazing, perfect, and speechless are just some of the words that have been used. When well-versed guests tell you, the food is the best they've ever tasted, and the service is second-to-none you know you've found your own little piece of paradise.   Consider that 99.3 % of our guests vote their Raiwasa experience as one of their top 10 travel experiences of their lives.
Kick back and relax like you've never relaxed before, or experience emotionally connected activities like you never have before. The choice is always yours.
What makes Raiwasa so special?
Consider location
It's perched high above the South Pacific, with an awesome 180-degree view overlooking the Somosomo Straight and surrounded by a lush tropical carpet of green rainforest and swaying palm trees. The dramatic sunsets are equaled only by the brilliance of the stars at night. No wonder that its name reflects its lofty location. In the Fijian tongue Rai means looking out from a height and Wasa means sea or ocean. Raiwasa simply means looking out to sea.
Consider the property
Sitting on three acres of land and superbly-manicured gardens, Raiwasa Villa offers the privacy and understated luxury of a world-class retreat. The three-sided infinity pool is ideally situated to give stunning views of the deep blue and green ocean waters. A series of steps take you down to the private beach or just wander through the collection of rare palm trees, and banana, papaya, pineapple, orange and lemon trees.
Consider the villa itself
Two exquisitely-decorated suites are connected by a central living and offset kitchen area, designed to maximize the stunning ocean and garden views. The master bedroom has large bi-fold doors that open onto the wraparound deck. Both bathrooms provide twin honeymoon showers and outdoor bathtubs. Just imagine soaking in the fresh open air with an unfettered view of the stars with the soothing sound of the ocean waves in the background.
Consider: It's a heavenly retreat!