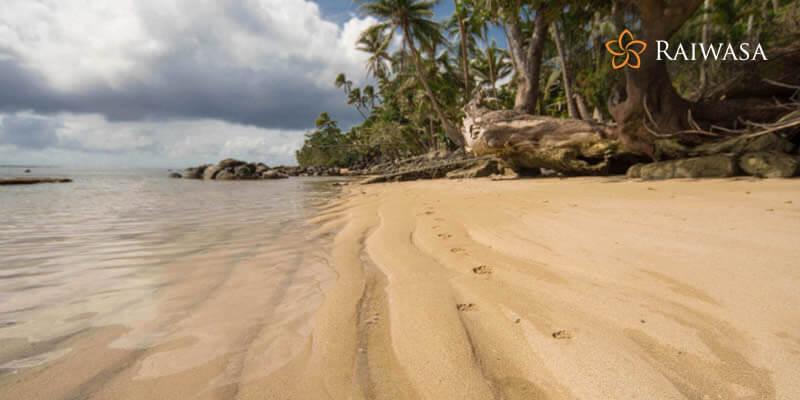 Are you a beach person? Or someone who just loves to explore beautiful beaches? If your answer is yes, then Fiji Islands should be your go-to place.
An archipelago with over 300 islands, Fiji has some of the world's most adorable beaches. And do you know what's the best part? You can visit a lot of beaches in your single trip!
Beach hopping is quite popular here and people on Fiji island holidays love following this trend. You can take boat rides between islands and explore new beaches, this is the best way of beach hopping.
Among all the amazing beaches, there are some really adorable beaches that will make you love yourself for being a beach person.
Read ahead and find out the 4 most adorable beaches that you can visit in one trip.
Natadola Beach
A beautiful white-sand beach located in the largest island of Fiji, Viti Levu. Explore the beach on horseback or hit the waves and surf your way on the waves.
Just a 30-45min ride away from the international airport of Nadi, this beach offers serenity & mesmerizing beauty to the tourists. Considered as the most beautiful beach of Fiji Islands by many tourists, visiting it will be a memorable moment of your Fiji island holidays.
Participate in water activities like surfing, snorkeling and bodyboarding or take a romantic stroll with your partner.
When you get exhausted, get on horseback and walk down the beach, enjoying the majestic view of the white-sand and the beautiful waves.
Seagrass Bay
Seagrass Bay is one of the most beautiful beaches you'll come across. Contrasting to its name, the beach has crystal clear waters & is an amazing white-sand beach.
This beach is so beautiful to the extent that it can easily rival the most beautiful beaches in the world. In the calm & beauty of the 3000 acre island, it's a beauty you should not miss.
Take a flight from Nadi, Viti Levu & arrive in Laucala island in just 30-45 minutes.
Explore the majestic marine life by snorkeling or just sit in the serene ambiance and enjoy the beautiful waters. In the evening, may be take a stroll on the beach while observing one of the most beautiful sunsets.
Yasawa Island Beaches
If privacy & serenity is what you seek then take a seaplane from Nadi & reach Yasawa Island to explore the romantic beaches with your partner.
The beach resort on Yasawa allows only a few couples at a time to preserve the serenity & peace. Not only will you find privacy, but also white-sand beautiful beaches.
This is some of the good places for snorkeling & scuba diving owing to the coral reefs that come up to the shore. If you need a change from the everyday beach you visit, this is the beach for you.
Horseshoe Bay
Being included in "1000 Places To Visit Before You Die" book, this beach is quite popular among tourists. It's quite a unique beach that looks stunning from above.
The beach has got its name from the fact that it looks like a horseshoe from above. With luxurious accommodations, this beach has been in the hearts of many visitors & Fijians.
It is a private beach that is only accessible to guests of its resort. This makes it more adorable & being included in the list of many visitors. If you're planning to go beach hopping then do not miss out on this magnificent beach.