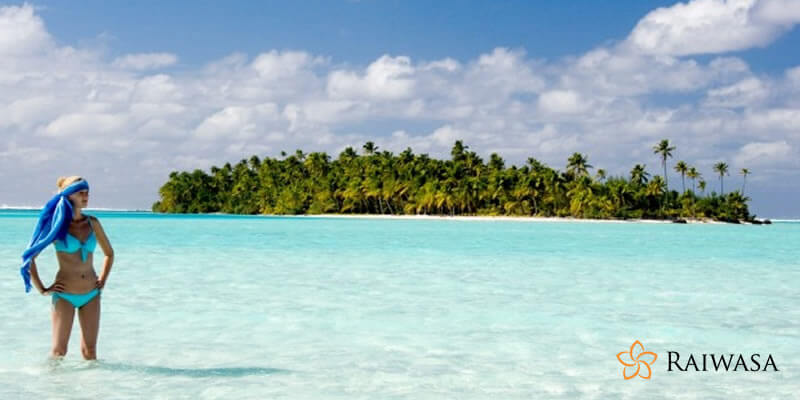 What would be more glorious than the mesmerizing tropical islands of Fiji? Fiji is the most popular tourist place and considered as the South Pacific heaven. Planning a tour to Fiji with a bunch of friends would become the most memorable trip of your life. Fiji is considered as heaven because of nature's gift. The turquoise water, white sand beaches, crystal clear shorelines, rivers flowing through jungles, and the rich culture make it the best place to plan a getaway with friends. It is a paradise with more than 300 islands. However, it becomes impossible to have a visit to all the places in Fiji in just one trip. Therefore we bring the top 5 destinations where you can spend a peaceful and wonderful time far away from the hustle-bustle of city life.
Explore The Fiji Museum:
Location: Cakobau Road, Suva, Fiji
The Fiji Museum is well situated in the capital city's botanical gardens – Thurton Gardens
The Fiji Museum will offer you an awesome adventurous time. It will help you to know about the culture and various historical developments of Fiji. You can also get information about different heritage sites in Fiji. The museum holds a remarkable collection of impressive archeological materials which were dated back to 3700 years. You can explore the cultural objects that exhibit the indigenous inhabitants and different communities that were settled in those island groups over the past 200 years.
You can also have a look at the Reference Library and Archive that contains over 12000 books and more than 11,000 photographs and other important historical documents.
Experience Diving And Snorkeling With Friends At Taveuni Island:
Location: Taveuni Island
The Taveuni Island is completely surrounded by reefs and coral atolls that create shallow nontidal blue-green lagoons. The island provides warm, clear waters containing fishes, rays, turtles, sharks, and whales. The coral reef surrounding Taveuni is very soft and luminous. It straits between Vanua Levu and Taveuni. This place is considered to be legendary for professional divers. You can also try snorkeling to get the exotic experience. Generally, you would find professional dive operators, public transport systems, and prime accommodation facilities. It is also possible to get a boat or a plane from the main island.
Musket Cove Marina
Musket Cove Marina is an ideal getaway to Fiji's some of the spectacular grounds. This island provides several secluded beaches where you and your friends can take a sunbath or spend a peaceful time around the shade. You can get hold of a wide range of water activities such as game fishing, speedboats, island-hops, water skiing, and wakeboarding.
Enjoy Shopping In Fiji:
Location: Port Denarau, Viti Levu Island
Generally, tourists do not visit Fiji specifically for shopping but this does not mean that shopping isn't interesting here. You can find high-quality international-standard shops and handicraft markets in Suva and Nadi. But the best place to use your credit card would be Port Denarau, it is 6kms from downtown Nadi. You can find authentic, clean, hassle-free shopping experiences alongside the harbor. Moreover, there are various foreign-based outlets that offer a wide range of branded items as well as locally-owned products.
Snake God Cave
Location: The Snake God Cave is situated in the west of the Korovou at Wailotua town.
It is considered as one of the interesting places in Fiji where you can hang out with your friends. The name of the cave is inspired by the six sparkling stalactites in the state of the snake's head. You can spend some wonderful time here and enjoy delicious food.
Summary:
No doubt Fiji is one of the best tropical places to spend your vacation. Mostly you can meet the villagers and celebrate the Kava ceremony with them. Always ensure that while taking a walk around the village, you need to wear sarong that would cover your legs, shoulder, and upper body to respect the community rules and inspire unity.