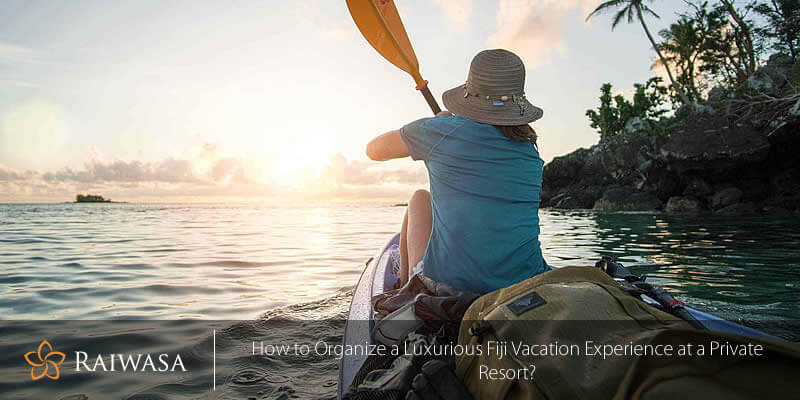 If you are planning a Fiji vacation, you are in for a wonderful experience. You might even think of making Fiji your new home. Apart from having palm-lined beaches and the world's most beautiful tropical islands, Fiji is known for excellent accommodation and friendly people. These features have made Fiji one of the top vacation destinations for people around the world.
People visit Fiji for various reasons, including momentous occasions and annual vacations. Some of the most common reasons to visit Fiji are a family break, vacation, honeymoon, wedding, relaxation, luxury, adventure, and tourism. Whatever your reason may be for planning a Fiji vacation, booking a private resort is the right step that will make your vacation a remarkably enjoyable and luxurious one.
Staying in a private resort in Fiji not only make your vacation experience a luxurious one, but it also gives you a feeling of your own home.

What are the perks of staying in a private resort in Fiji:
1. When you stay in a private resort you in Fiji, you get accommodation that is so good it surpasses your imagination. The interior spaces are spectacularly designed and the exteriors blend seamlessly into Fiji's gorgeous, lush landscape. Plus, you receive get all the attention and care that benefits a king.

2. A private resort in Fiji offers you all the privacy you need. Therefore, booking a private resort is the right thing to do if you are on your honeymoon, desire a vacation destination where you can have fun with your family, or need a vacation destination where you can have a lot of alone time for high-quality relaxation.
3. A lot of private resorts in Fiji have the beach at their doorstep. Don't share your piece of sand with anyone else when you stay at a private resort like Raiwasa that even has its own private beach!
4. At a private resort in Fiji, there is no limit to the fun things you can do as well as the excellent kingly service you will receive. Some of them are scuba, world-class accommodation, world-class cuisine, hiking, luxury spa experiences, swimming pool, bars, snorkeling, tranquillity, beautiful scenery, island hopping, and sunset cocktails.

5. Although Fiji is a very safe country, staying in a private resort will make you feel even innocuous. You will have staff available for your every need and security on the property 24/7. These hospitality professionals are there to make your trip as safe and comfortable, as possible.