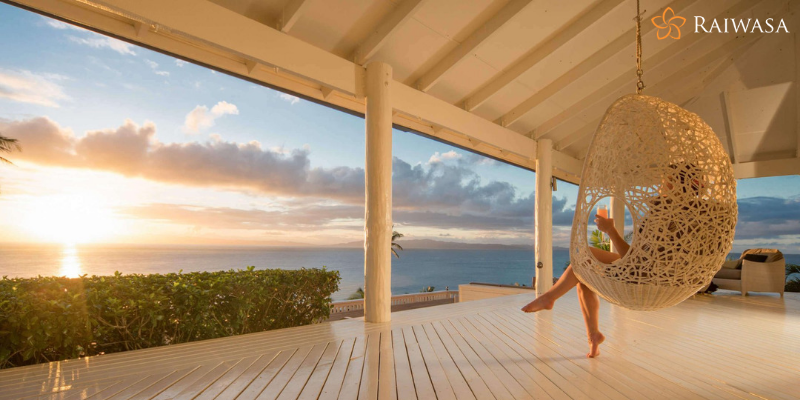 Vacationing is the best thing for relaxation and quality time with the people you love. You can refresh your mind and soul by going on a tropical vacation. While there are destinations around the world to visit, people are drawn to Fiji for some very special reasons.
Fiji Island is blessed with so many things to cherish. The turquoise water, jungle rivers, culture, waterfalls, sandy beaches and more will simply make you fall in love with Fiji, for sure. Also, the Fiji luxury resorts remain the best place for your accommodation. There are few places that can offer this level of luxury and hospitality, in such a beautiful location.
There are lots of things to do in Fiji including snorkeling, visiting the Bouma Waterfalls, scuba diving, and much more. With the diversity of experiences to choose from, you need to determine what kind of a vacation you want, as this helps you to choose the Fiji vacation package that suits your expectations.
Romantic Vacations
If you are a romantic vacationer, then you should consider visiting the bure. The bure is the typical romantic accommodation of Fiji. This accommodation is located along the beachside. The bure usually offers one room, but sometimes, the accommodation is slightly larger to have a sitting area and bedroom. The bure accommodation contains louvered windows, exotic amenities, overhead fans, plunge pools, pleasing ambiance, outdoor shower, and more. All these things will make your romantic vacation a lovely and best one ever.
At Raiwasa, we designed our private villa with many qualities of Fijian traditional housing in mind. While our stunning villa is larger than a traditional bure, we created a space that blends seamlessly with nature, has a romantic outdoor shower and bathtub, and sweeping view of the ocean.
Seeking Peace and Quiet
If you are a vacationer that would like to enjoy the tranquil and isolated bliss of the Fijian Islands, then you should visit the chain of Yasawas Islands. This place contains clear and white beaches, so you can safely swim in the clear dark waters of Sawa-i-Lau Cave. Scuba divers and snorkelers will love the peaceful waters and exceptional visibility in this area.
The Foodie
If you are the seafood lover and want to try the mouth-watering seafood that is famous on the Fijian Islands, then you must make it to Taveuni. While Taveuni is the third largest island in Fiji, it retains a great deal of local charm and local experiences. Trying seafood prepared by a chef familiar with the recipes and culinary flavors of Fiji is a must – and Taveuni has some of the best. You can look forward to a mix of roadside stops and truly local favorites and five-star dining by Raiwasa's own chef.
The Eco Adventurer
If enjoying the eco adventures is your desire, then you should consider Kadavu Island. You can get to this place either by a ship or plane from Viti Levu, the main island in Fiji and where most international flights land. This island's eastern part is fringed by the Great Astrolabe Reef, which is the fourth largest barrier reef in the world. Not only is this an incredible place to explore, but the local people are dedicated to maintaining the quality and beauty of the reef. There is an excellent culture of sustainability and environmentalism, as a result.
The True Relaxer
If relaxation is the ultimate goal of your Fiji vacation, then you should visit the wellness spas that are dotted around Viti Levu and other bigger islands in Fiji. You can find couple-massages and body treatments here that are unlike anything you see or experience in a western spa. Plus, many spa treatments are offered in outdoor spaces, either overlooking the ocean or the jungle. This offers a truly unique way to relax and rejuvenate.