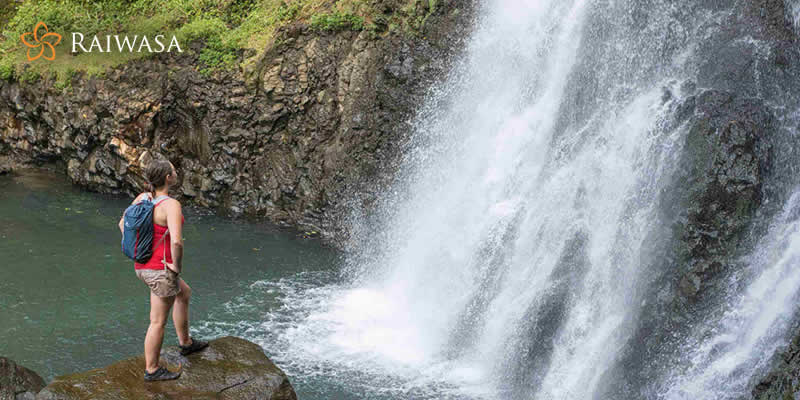 Fiji is a most exotic land with many adventures to spoil you. If you are yearning for an adventure spell in Taveuni, there are many surf spots that can you can break for and all right in the heartland of Taveuni. Taveuni is situated just a short flight away from Viti Levu and is the perfect off the beaten track trail for you to discover. Even in the high tide season, you can encounter a few quiet breaks and which you can enjoy. But there is a downside to all this fun activities which is that many of you cannot experience this heady surfing feel because the majority of surf waves break over reefs. But still the inexperienced can surf at their heart's content at nearby surf resorts. You can tick off some items of your bucket list as a precursor to surfing at The Taveuni Island.
Best spots in Taveuni Island for surfing are mentioned below which is a heartbeat away on Taveuni Island.
Maqai:
Maqai is a major surf enthusiast's destination with a surf break running upto 328 yards of length and peeling of in 3 sections of varied difficulties. Maqai however witnesses consistent surf breaks and is one safe surfing destination for surfers with a lot of fun at the end and tackling the tide is not a far cry from some of the safest breaks. Maqai is located south of Qamea Island.
Kawas:
Not far from Maqai break, kawas is a high wall left hander that remains as a favorite with major surfers and gives a rush of adrenalin to surfers. One time you will be riding the waves in a fast wall and at other times you would be facing barrels. Either way, since this wave is located in a shallow reef, the best time to hit break would be at high tide. This surf spot is also located south of Qamea Island.
Bula Bowls:
If you are breaking for a softer left-hand breaks then this spot is the best bet with surfers who could practise breaks on this softer swells without worrying about hurting themselves and update their skills here. Bigger swells are best left to fend for the experts. The Bula Bowls is located on the east side of Maqai Reef , south of Qamea Island.
Snorkel or Scuba Dive in Waitabu Marine Park:
Fishing here is forbidden, so here again the interiors of the marine ecology is filled with abundant wonders and is a real scintillating underwater experience with colorful fishes and corals abound. This area is a must have experience for snorkelers and scuba divers who swim among this varied tropical fishes in tropical paradise.
Hike to Lake Tagimoucia:
Hold your breath for soaking in this wonderful lake and lay to rest any thoughts you had harbored about a not-so-enlivening landscape. You would take a breather from the underwater experience in Taveuni and have a nice evening on land as well. The national flower Tagimoucia can be found high on the canopy in this lush green forest and to get here, it is a day-long hike from Naqoura Village to this spot.