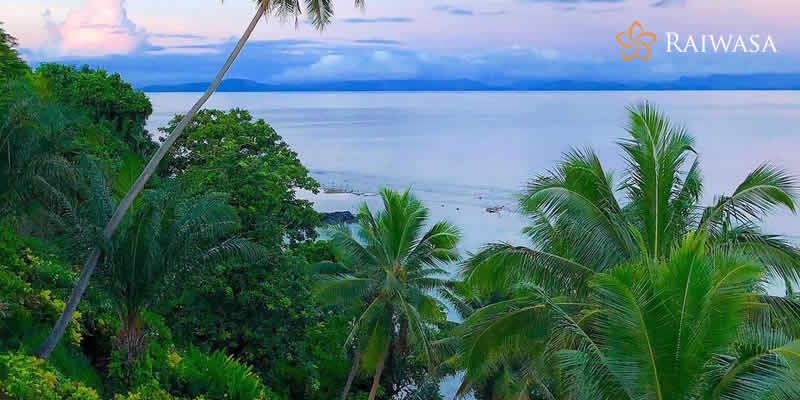 If you want to experience absolute luxury, leisure and romance at one of the most preferred havens worldwide, then a Fiji all inclusive resort is for you. This really awesome honeymoon destination has incredibly romantic landscapes, such as the famous Blue Lagoon and white-sand beaches of the Yasawa Islands.  Alternatively, choose a location that guarantees privacy and seclusion with your loved one at a villa with private pool.
Yet, Fiji is more than just a honeymoon destination and is perfect for any traveler. Whether you are outdoorsy and adventurous or wish to just relax and kick-back, you'll love Fiji. One activity that many people don't expect to find on the islands is exceptional hiking, but we are about to change your mind! There is amazing scuba diving on Fiji and it's easy to find the best snorkeling in Fiji, but, Fiji is likewise an awesome place to go hiking.
Therefore, here are 4 reasons to go and hike in Fiji:
1. Take in the scenery. Taveuni island is not just delightful beaches and stunning cliffs along the ocean.  It was formed by volcanic activity and has rocky, hilly topography, with a combination of tropical woodland and grassy slopes. A spectacular hike will take you to these beautiful hills and offer fanciful sceneries across this wonderful countryside.
2. Take a plunge. In the jungle, one of the splendid pleasures is chilling off in a river or waterfall on a warm day. On a hike in Taveuni Island, leaping in the waterway at a lunch break or cooling your feet on a river adventure is part of the fun of the experience. Plus, once you are ready to move on there won't be squishy clothes or wet shoes,  you dry off rather swiftly as you begin walking in Taveuni's warm climate.
3. No need to fear about perilous wildlife. Even if you're hiking through tall grass, swimming in the rivers, or climbing up a hillside, you don't need to fear about anything hazardous prowling out of sight. Taveuni doesn't have any poisonous snakes and you won't find big animals lurking in this jungle. You are safe to wonder the stunning trails around Taveuni, with or without a guide.
4. Experience the traditions. If you're a hiker, you know that enjoyable walks get you to destinations you would never see otherwise.  On Taveuni Island, extensive hikes give you the chance to peak into life in isolated, rural parts of the island. Whether that's by conversing to an escort as you walk, seeing people plant, hunt and fish, or staying villages way off the traveler path to experience their day-to-day life.
Hiking is a big chance to detach, allow your phone to be simply used as a camera, and to rejoin with nature, the people around you, and yourself! Listen to the experts and delight in the benefits of not being engaged with your gadget for several days.
If you are seeking a full-fledged adventure in the jungle, you can simply book while you are in Fiji, but if something less strenuous is your thing, ask at a Fiji all inclusive resort. Most places offer a walk from the resort into the nearby hills, and some parts of Fiji, such as Taveuni Island, have dense jungle just outside your doorstep.
Taveuni Island is one of the world's most beautiful Fiji Luxury Resorts, accommodation estates. It is one of the ideal, Awesome Honeymoon Destinations, or vacation of a generation. This place can merely be defined as pure delight. This place is what fantasies are made of!