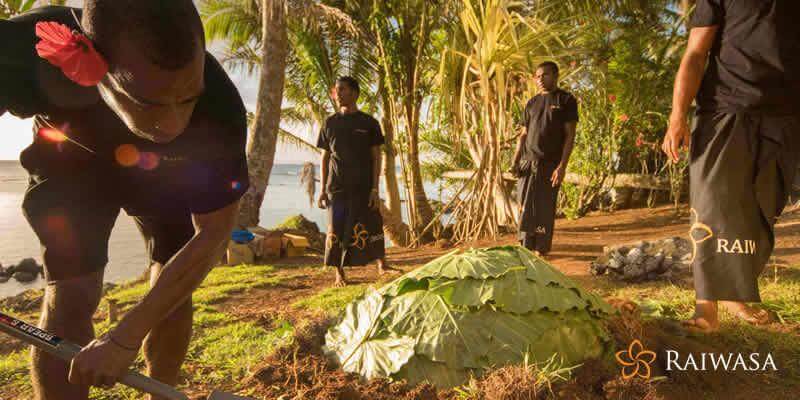 Bula! Fiji- As short as it sounds, the delicious it is going to taste.
Fiji is not just one island, it is a cluster of 333 islands located in pacific ocean.
Covered with white shores, fiji is much more than just beaches, rainforest & reefs. Of course there are ample reasons to explore this beach beauty but try looking out for the Fiji culture & warm hospitality.
Let's step into the Fiji culture & reveal this gem.
1. Kava Ceremony: This traditional drink made out of kava roots & water will make your tongue & mouth numb. This ceremony is performed when someone new enters the village.
2. The Lovo: A feast cooked in an underground oven, mostly cooked slowly.
3. The Meke: The traditional dance form, showing their culture, history, legends & love stories of the islands.
4. Sunday Church Visit: Sundays are important to Fiji people. It is a must do for singing & spiritual experience.
5. Fire Walking: It is performed in a very small number of villages (& resorts), firewalking is heating up the stones for Fijian men that they have ability to control fire.
Cultural Activities at the Resort
Another way to explore Fiji culture is to book an all- inclusive resort. Yes, it is true.
Most of the resorts in Fiji host a culture activity for their guests. The resort schedule & activities are planned weekly so you can get every bit of their culture which you'll be aware of while you check-in at the resort. Yet one more way to explore the Fiji culture is to book activities with the resort. They know the best of the island, from Sunday Church Service to Fijian cooking classes & many more.
Fiji Custom
As visitors, there are certain sets of rules you have to follow. It's always good to know their customs & traditions before you visit the country for your holidays. Even though Fijians are extremely friendly, here are some do's & don'ts to show them respect.
1. Remove sunglasses
2. Dress sensibly
3. It is a tradition to bring sevusevu
4. Accept invitations for lunch/dinner
5. Ask before you click picture of anything
6. Never touch their hair…NEVER!
Fiji's Food Culture
You'll always find delicious, mouth-watering indian, chinese & south-east -asian cuisine food. Fiji food mainly focuses on sea food & tropical fruits like mangoes, papayas, jackfruits. Yellow tuna & tasty indian curry are regularly served in top-notch resorts.
Fiji's Music Culture
Music holds great importance in Fijian culture. The iTaukei people, who love the guitar, the mandolin and the ubiquitous ukulele. As a traditional region, voices from village and church ceremonies send harmonies winding between the palm trees.
Fiji's Religion
As you drive through the roads of Fiji, you will get to see mosques, churches & temples. Attending any of the Sunday Services, even if you're not religious can be a great way to indulge yourself in the Fijian culture.
Places To Visit For Cultural Activities
Pay a visit to the local market in Vaileka yields & local handicrafts. On Beqa Island, fire healers & fire walkers honor their ancestors by walking across white-hot stones.
Ready to explore the Fiji culture? Let Raiwasa help you with your cultural exploration, call +1-310-598-2176 (USA).