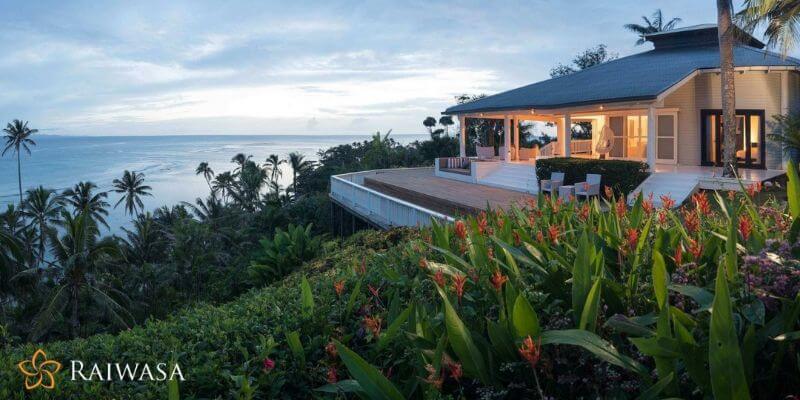 Fiji Islands is popularly known as one of the most awesome honeymoon destinations owing to magnificent landscapes, majestic marine life & Fiji luxury resorts.
With luxury vacation rentals that include Fiji all inclusive resort, luxury dining in resort & villa with private pool, Fiji is the best destination for couples.
Fiji Islands is not only about luxury but it also offers exciting adventures like snorkeling, kayaking, ziplining, hiking, scuba diving, and many more. This makes the Fiji Islands ideal for travelers looking for a zest.
But did you know? Fiji Islands is also a very good place for business events & meetings. Fiji luxury resorts makes it very enticing for corporations & companies to plan their business events & meetings in their luxurious resorts.
Bright & Spacious For Meeting
You might have always attended events in confined places where sun rays are obstructed from entering. Continuing to attend such events can make it boring & dull experience over time.
This calls for an action to relocate to a brighter & more spacious place where employees and business partners can feel energized & ecstatic to attend the event.
Raiwasa Private Resort, Fiji Islands is the go to place for this choice. With property on 3-acre retreat with a collection of rare palm trees, Banana, Papaya, Pineapple, Orange and Lemon trees, makes it a very relaxing and enjoyable space for business events.
Not only the attendants would be joyful with a change of routine, but also more attentive.
And, what when you all feel hungry? Our hosts at Raiwasa will take care of it! You will taste the authentic Fijian food or any continental food you like along with beverages.
Take A Bleisure
Who said business events and conferences are all about hectic schedule? You can always take a bleisure in Fiji Islands. Thanks to the peaceful environment, you can efficiently attend business events & when you feel like relaxing, Fiji Islands is open for your needs.
By supporting your employees to combine their business trips with vacations, you can increase their job satisfaction, making them more efficient at work.
This also applies to you as the employer. Taking a small vacation while working can help you keep your mind & body well, making you more efficient.
Work-Family Balance
Maintaining work-life balance is quite difficult in today's time. Instead of feeling guilty of not giving the optimal amount of time to your family, bring them along to your beleisure.
While you attend your business event in Fiji luxury resorts, your family can enjoy the beaches or visit a museum till your work is finished. After uniting with them, you all can participate in adventurous water sports like Fiji scuba diving or the best Fiji kayaking.
You can even enjoy the amenities of luxurious resorts like indoor swimming pool, star gazing, relaxing massages, and many more.
Experience Fiji's Fine Dining Experience
Any business event or bleisure is incomplete without enticing your taste buds. And, at Raiwasa you get the best Fijian taste & even some of the best continental food you have ever had.
Fiji all inclusive resort like Raiwasa has indoor fine dining options where your employees or your business partner can experience some of the best food.
The in-house executive chef Richie & his team will be more than happy to offer you gourmet meals personalized to suit your taste buds & cuisines influenced by the diverse cultures of the Pacific Rim & Fiji itself.