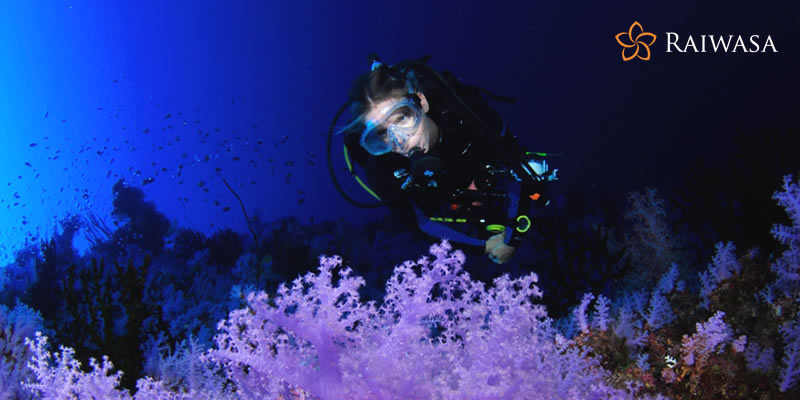 There are no two ways about it! Snorkeling in pristine, clear blue waters off serene and tranquil beach islands is about equal to having one of the most pleasurable feats that you will ever experience in your lifetime. And which place could be more exciting than the tropical island of Fiji which is the most divine getaway ever to be created in the world. It is not for any small reason that Fiji is called soft-coral capital of the world known for its never-ending stretch of beaches and rainbow-colored overhanging reefs with a lovely marine life and enchanting school of fishes and deep-sea mammals.
Best Snorkeling in Fiji:
With its endless glowing beaches that stretch to an eternity and glowing white sands and with glistening blue waters amidst lush greenery and flowering palm trees, Fiji islands are a truly remarkable destination to enter into for that peaceful getaway that you have ever dreamt of.
If the islands of Fiji are exciting, it is the tranquil sea waters that are intoxicating enough to bring out even the most hydrophobic person to soak in the breathtaking expanse of Fiji Islands.
Speaking about the marine life at sea, Fiji islands is home to a 1500-odd species of fish and even more exciting creatures and hundreds of coral species that don the sea. Snorkeling during vacations is the best pastime that one can indulge in the famed Fiji Islands.
Fiji Islands house the best spots for snorkeling in deep blue sea and it is best to begin the snorkeling journey from Namena Marine Reserve which lies in the waters between the islands of Vania Levu and Viti Levu. The arrays of fishes and coral reefs in here is mind boggling in company with humpback whales, barracudas, eels and dolphins. The area of Namena does not allow poaching giving its due to wildlife conservation. In addition, Somosomo Strait is popular for being one of the best soft-coral diving sites off Fiji Island. Here is where you'll find the incredible rainbow reef with flashy colors and the Great White Coral, a cover of white coral which probably hosts the best soft-coral diving site in the world.
Finally there is the great Astrolabe Reef that is the world's biggest barrier reef and the ideal location for spotting sharks and manta rays and hordes of other wildlife. A finest spot called the Kadavu Beach comes up with advice on the finer points of going underwater and lots of other snorkeling tips directly from the beach.
Snorkeling is a popular recreational sport at tropical resort hideaways. The fundamental reason for this underwater sport is to observe underwater marine life in its natural setting without the tedious equipment and training required for Scuba Diving Fiji. If it's guaranteed fun snorkeling in deep blue water of Fiji Islands, it is with great care and caution that you run some of these safety tips in your mind in order to not meet with trouble underwater. For instance snorkeling is a buddy sport and you should not venture into snorkeling alone. Do not have one too many drinks before you go to snorkel.