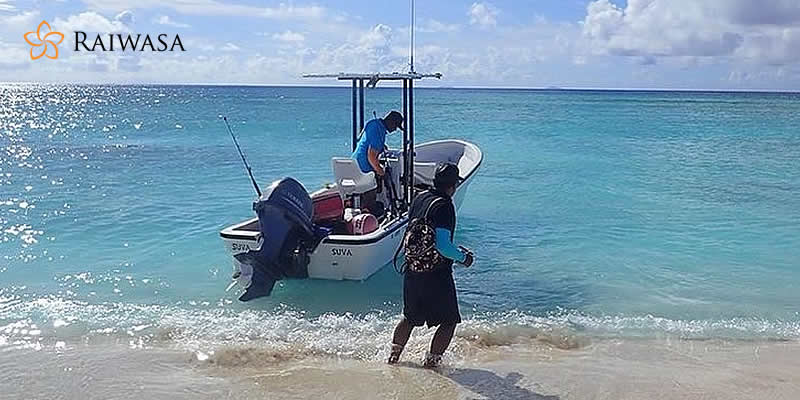 Fiji is a luxurious destination specifically for nature lovers. You must visit Fiji if you are looking forward to observing the miracles of nature. Basically, Fiji is considered to be the best getaway for tourists who love exploring rugged landscapes, palm-lined beaches, natural wildlife, and coral reef.
Millions of tourists are drawn by Fiji's beauty and also by the reputation as a safe group of the island with the best water sport adventures and exotic beaches.
Let's check out some of the most interesting things to do in Fiji:
Exploring – Bouma National Heritage Park:
This heritage location is considered to be one of the top attractions of the country. It is located in the most exciting and adventurous Taveuni Island. The National Heritage Park protects and preserves the natural wildlife of 80% of Taveuni's total area. Most of the area is covered by picturesque waterfalls that would have a mesmerizing effect on you. Moreover, you could find perfect natural swimming pools and coastal forest trails if you love hiking.
You can find the most popular Tavoro Waterfalls near the visitor center but tourists who are looking for exciting strenuous trekking can directly hit Vidhwa Rainforest Trail.
Relaxing Coastal Walk – Lavena:
The coastal boundary is located on the boundary of the Bouma National Heritage Park which offers every tourist an opportunity to explore various beaches, rainforests, and conventional gardens. It is also a perfect location if you wish to explore the Naba settlement. You can also see a collection of reef pedestals and evidence of the island's volcanic history.
Visit – The Koroyanitu National Heritage Park:
Yet another National Heritage location which is entirely different from Bouma National Park. For hiking purposes, you can climb up Castle Rock and enjoy the exotic view of the Mamanucas & Yasawas Islands. If you don't find the hiking quite challenging then you can try another that will take you across the giant waterfalls and directly to the Navuratu village.
The Most Enticing White Water Rafting – Upper Navua River:
The Upper Navua River flows through the highlands of Viti Levu creating a picturesque waterfall. White water river rafting is one of the most incredible and memorable rafting experiences. Tourists love to find miniature Grand Canyon Landscapes that are stacked over the eons with exotic lava rocks. Tourists can also observe the luscious green ferns, vines, and various forest foliage. This place is often referred to as the "River Of Eden" because of the heavenly beauty that makes it appear as a paradise. Tourists also combine white water rafting to kayaking along the mangroves and the roaring river to make it more exotic and ad venturous.
Surfing – Scuba Diving – Snorkeling:
Fiji is not just famous for its natural beauty but also for water sports and adventures.
Fiji is the most popular tourist spot that offers some of the greatest surfing experience with countless sites such as Lighthouse Rights and Cloudbreak. Just head straight to the Mamanuca islands for embracing the popular windsurfing and kitesurfing experience. These surfing sites are generally for tourists who are experienced surfers and not for a beginner. For beginners, there are calmer surfing sites at Sigatoka.
Scuba diving and snorkeling are yet another exciting water sports that are preferred by most of the tourists visiting Fiji. This activity helps you to observe the life of aquatic animals and plants and most importantly the calmness of water deep inside. The exotic experience cannot be described in words and you need to feel it yourself.
Summary:
Fiji is a tropical destination that flaunts its myriad greens, well-preserved wildlife, and plant life along with natural beauty. The ambience provided by all the islands is absolutely amazing. The blue sky, scarlet sunset, white sand beaches, palm trees, and waterfall is what make your Fiji trip memorable.