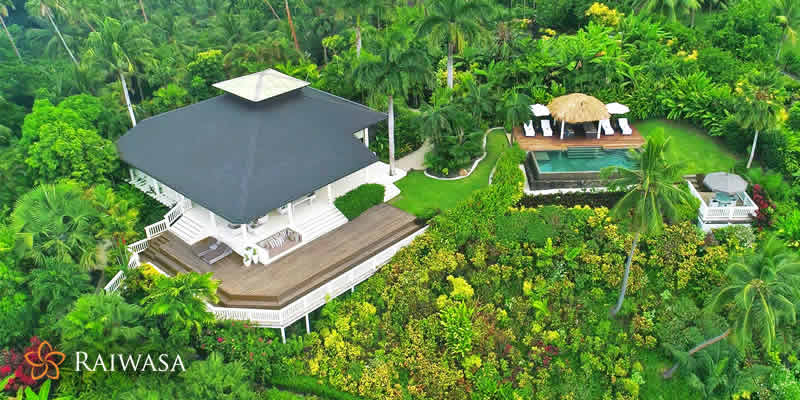 Taveuni is the 3rd largest Island in Fiji and the perfect vacation spot for anyone who loves nature. Known as the Garden Island and also the soft coral capital of the world, Taveuni has much to offer vacationers of all ages.
Here are just 5 reasons why Taveuni is the perfect vacation destination in Fiji.
Reason One: Wide Variety of Accommodation Options
There is a wide variety of accommodation on Taveuni, allowing you to stay in complete comfort, no matter your price point. Accommodation ranges from luxury vacation rentals and 5-star resorts to homestays and guest houses. You can even choose a villa with a private pool and Taveuni has some of Fiji's best 5-star villas in various locations, from the beach to the jungle. There are a number of resorts that make for amazing and romantic honeymoon destinations and simultaneously accommodate couples and families with young children.
Looking for a different Fijian experience? There are camping sites for those nature lovers who are looking to rough it.
Reason Two: A Slower Pace of Life
Life on Taveuni is laid back and easy going, allowing vacationers to slow down, relax, and rewind. Unlike many of the more popular Fijian Islands, Taveuni has fewer tourists. It is the ideal place for those people who really want to enjoy the natural scenery because you won't have to contend with congested traffic or crowded resorts.
For those who want to really absorb the culture of this incredible destination, tourists can visit local villages rather than large cities. On Taveuni, you get the opportunity to see the real Fiji and learn about local traditions that are still going strong today.
Reason Three: Spectacular Memorable Views
Since Taveuni was formed by volcanoes there are many different points of elevation, found in the jungle and near the ocean. This leads to spectacular views of the ocean, the cliffs, and leads to some wonderful sunsets. Visitors to the island find that there are spectacular views from so many different areas that it would be difficult to visit them all on a single vacation. Perhaps you will need more than one trip to incredible Taveuni?
Reason Four: The Jungle Is Thriving
For those who have never experienced the lushness and beauty of a tropical jungle setting, Taveuni is the perfect place to do so. Bouma National Heritage Park offers a number of hiking trails for both the casual and dedicated hiker. Traversing any of these trails will give you the opportunity to see some beautiful flowering plant life, dense foliage, and over 100 species of birds including the Orange Parakeet, which is only found on Taveuni. While sticking to the well-traveled hiking trails will prevent you from becoming lost you will still be able to spot iguanas, geckos, and various lizards and you don't need to worry about poisonous snakes or spiders, since Taveuni has none.
You can also hike along the 5-kilometer Lavena Coastal Walk, which allows you to take in beautiful jungle views, visit remote local villages, and visit a beautiful cascading waterfall. There is even a pool at the bottom of this incredible waterfall, which is perfect for swimming.
Reason Five: Continuous Water Adventures
If spending time in the water is something you enjoy then you must experience the seemingly endless water adventures that this tropical island offers. There is kayaking, fishing, and swimming available within a few miles of any Taveuni accommodation. And you can even stay in a luxury resort with a private beach.
Snorkeling and diving here are major water activities on Taveuni. Divers and snorkelers can observe both soft and hard coral, turtles, over 1500 species of colorful fish, octopi, squid, whales, tuna, sea urchins, starfish, and several varieties of sharks.
Whether you enjoy nature sightseeing, spending time in the water, or just want to chill there are plenty of reasons why Taveuni makes the perfect vacation spot for those who enjoy living life to the fullest.