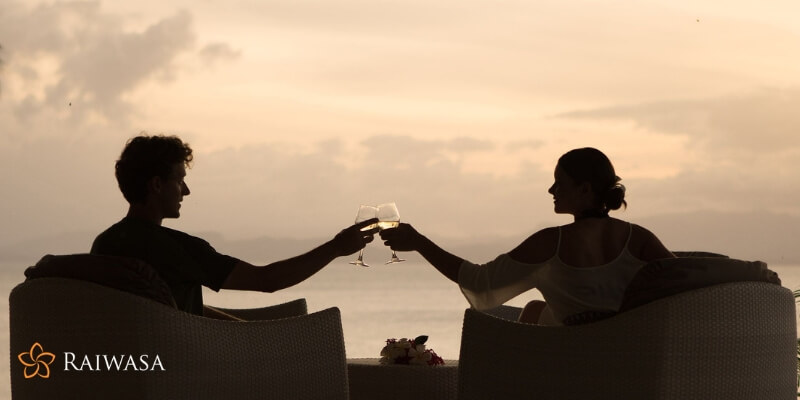 Taveuni is one of the most stunning and alluring islands in Fiji. Taveuni is otherwise known as "Garden Island" because most of the land is still covered with lush jungle and beautiful forest. If you are a nature lover that would love to spend some quality time around the water-slides, attractive ecology, waterfalls and more, then Taveuni is the right destination for you. You should look into Taveuni resorts for your accommodation, as the resorts and private villas on the island are just as pretty as the place itself.
Need more reason to visit Taveuni? We have 10 facts that should convince you.
10 Facts About Taveuni
Following are the things to do in Taveuni.
1. Practice Swimming in the Somosomo Strait
Looking for a place to practice swimming, then you should visit Taveuni Island for sure. Both you and your partner can enjoy swimming or snorkeling on the Somosomo strait, one of Fiji's most popular and well-known coral reefs. Besides snorkeling, the Somosomo Strait is an exceptional place to paddleboard and kayak.
2. Waitavala Waterslide
You can have a lot of fun and bliss on the Waitavala Waterslide. You can slide down, laughing just like kids, or attempt to stand up in the water and have fun. At the end of your sliding session, you can find a small pool to swim and float. The only thing is that you need to know is when the rainier season hits in Taveuni. The Taveuni weather needs to be rainy for these natural waterslides to be the most fun.
3. Walk Along the Coastal Park
If you want to explore the beauty of Taveuni Island, then you need to explore the Lavena Coastal Walk. The starting point of your walk would be a gorgeous beachfront, but during the trek you will pass through many places You will come across a local village, rock-pools, lagoons and your destination point would be the Wainibau Waterfalls.
4. Tavoro Waterfalls
This stunning waterfall area is surrounded by green and dense forest. In every direction you will see something beautiful and majestic to explore, but the most impressive part are the waterfalls. You can go for forest walks in this part of Taveuni that will take you through untouched jungle and Fiji's most beautiful foliage. The Tavoro Waterfall is definitely a highlight of Taveuni Island.
5. Reach the Top of Des Voeux Peak
The second highest mountain on Taveuni Island, tis Des Voeux Peak. It is enclosed by tropical forest and offers lovely views of the entire island. As you move upwards, you can get to see the beautiful landscape and lavishness of the peak. You will find a variety of birds around the jungle and you can see the blue crystal sea once you get to the top.
6. Bouma National Heritage Park
This national park covers 80 percent of the total area of Taveuni Island. You can find three waterfalls close to the park including Bouma Waterfall and Tavoro Waterfall, two of Taveuni's most impressive sites. Each waterfall contains a swimming pool, which make excellent places to rest and recharge before hiking to the next stop.
7. Discover Lake Tagimaucia
This lake is renowned as one of the most beautiful attractions on Taveuni Island. This lake is located in the mountains above the Somosomo Strait and one of Fiji's greatest natural treasures grows around the lake. The tagimoucia flower is a worldwide symbol of Fiji and a unique flower. It also has a mysterious story that is famous among locals on Taveuni.
8. Coconut Grove Restaurant
Whether you are seeking a romantic vacation or an immersive cultural experience local foods should always be on the menu. If you want to try tasty and delicious foods, then visit the restaurant. Plus, the restaurant will let you enjoy expansive sea views.
9. Blowhole
On south cape of Taveuni, there is a volcanic rock that creates a rainbow in the air and a startling site for visitors and other onlookers. The best time to experience the blowhole on Taveuni is at high tide, when the water will shoot further into the air.
10. Civa Pearl Farm
If you would love buying pearls, then visit this place. This farm contains blue, pink and green pearls to buy. The process of harvesting and shining the pearls is fascinating and a huge part of Taveuni's culture and history. You will learn a lot about Fiji's history, the ocean, and one of the island's most famous exports in a single day.
All above are the important facts to know about Taveuni Islands to plan a romantic and joyful vacation to it.