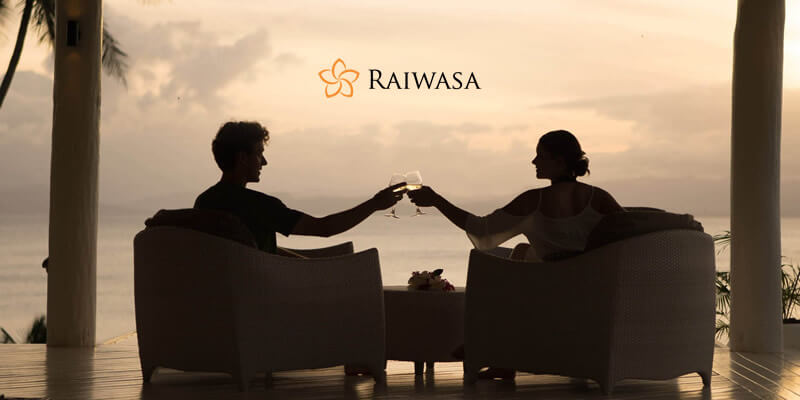 Magnificent beaches, rugged landscapes, majestic marine life combined with tropical vibes. If you're looking to get married in one of the most sought-after romantic destinations, then Fiji Islands may be the place.
Fiji Islands may cater to any wedding theme be it an outdoor wedding or indoor wedding. With beautiful beaches, outdoor weddings can be one of the most memorable events of your life & your guests as well. And with mesmerizingly luxurious resorts, indoor weddings can be full of richness & elegance.
Whatever you have in mind for the wedding, Fiji Islands can offer you that. To make out the best plan for your tropical wedding in Fiji Luxury Resort, we have curated some points:
Visit Fiji Islands Before Your Big Day
Fiji Islands is an archipelago of more than 300 islands. This means you need to do extensive research about the Fiji Islands to make sure you choose the best venue for your wedding.
After shortlisting some places, you should go the extra mile and visit Fiji Islands to see the venue for yourself. This will give you a more enriching knowledge about the place & hosts of Fiji all inclusive resort where you're planning to stay or using for your wedding.
Visiting also allows you to gain in-depth knowledge about this tropical island, like which is the cuisine your guests would savor the most, the best flower for your decoration, activities to indulge in, and many more.
Arrive Some Days Prior To Your Wedding In Fiji Islands
A wedding is the moment of elation that is best celebrated with your high energy. This is why we recommend you to arrive in Fiji at least 2-3 days prior to your wedding to shed off the jetlag.
When you're completely rested & well-energized, you can full-heartedly enjoy your big day.
Pre & Post Wedding Plans
Fiji Islands may be too far away from your home and making a trip back again, after your wedding, to spend a holiday may seem hectic & expensive. This is why it is a good idea to make plans for things you can do before & after your marriage.
Fiji Islands is the best destination for travelers and couples due to its extensive collection of beautiful beaches, kayak experience, scuba diving Fiji, and many more.
Being a destination wedding, it would be the best idea to plan something exciting for your guests. You can select Fiji all inclusive resort like Raiwasa that includes a lot of house amenities that your guests will surely love.
Make Your Photos Magazine Worthy!
You are getting married in Fiji Islands because of the majestic natural beauty it has to offer. So, why let go of this wonderful place without clicking some amazing photos?!
Plan photo sessions so you can look back at your blissful time in Fiji Islands and remember your big day with your spouse.
You can even keep a separate day for photo sessions where you can visit your pre-planned destinations and click some really good photos.
For photoshoot inspirations, you can always use social media like Instagram & Pinterest. Try recreating some photos you loved there or create some of your own poses.
To Sum It Up
Fiji Islands can be the best destination for your wedding. Just make sure you pre-plan everything & make the most out of your time there. And any type of wedding you want, Fiji Islands has the resources to make it come alive.