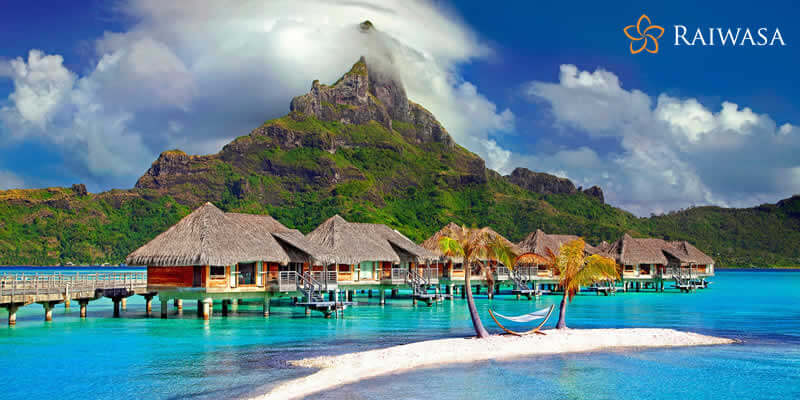 If you are planning for the best and memorable vacation, then Fiji would be the best place to consider. Fiji is all about sandy beaches and crystal clear oceans. With more than 300 islands to choose from, it can be confusing for first-time visitors to choose the best islands to visit. Luckily, we have the inside knowledge.
Fiji islands are beautiful and breathtaking and Fiji offers various adventures and activities to the guests. If you are a beach lover, then you cannot ignore the allure of visiting Fiji. Of course, visiting all the islands of Fiji in a single vacation is not possible.
Here the list of tropical Fiji islands that you should have on your list.
1. The Yasawa Islands
On the Yasawa Islands there are beautiful white sand beaches all over the island. You can take part in activities such as swimming, kayaking, and more on glass-like water that is calm and relaxing. You can visit Sawa-i-Lau caves. You can stay at Fiji luxury resorts including Yasawa island resort, Turtle Island resort, and more.
2. Vanua Levu
Vanua Levu is Fiji's second largest island and a fantastic destination for nature-lovers and budget travelers. You can visit Savusavu town, snake temple and take part in hiking and biking on various parts of the island. If you are looking for an exceptional experience in accomodation, you need to stay at the Jean Michel Cousteau resort.
3. Viti Levu
This is the largest island of Fiji. Some of the highlights for any traveler are a visit Nadi town, taking the boat to Denarau Island, and spending the day on Natadola Beach. You can travel on a cruise to see the white sand beaches. And you will not lack options for your stay, as there are many hotels on this popular island.
4. The Mamanuca Islands
The Mamanuca Islands are some of Fiji's most beloved. You can enjoy dazzling beaches with white sand, coral reef, and striking blue water. You can stay at luxurious beachfront villas, Fijian huts or the internationally-known Vomo Island Resort.
5. Wakaya Island
If you want to have a memorable experience, then you should visit the island of Wakaya. In additional to the wonderful, outdoor spas, you can take part in snorkeling, Fiji scuba diving, fishing, and kayaking. You can stay at villas or resorts.
6. Taveuni Island
Taveuni is Fiji's outdoor paradise. Whether you want to spend your time out on the water or on land, there are activities for everyone. The range of experiences on Taveuni puts other island destinations to shame! You can enjoy Bouma Waterfalls, Lavena Coastal Walk, and Tavoro Waterfalls.
Diving and snorkeling are the best activities on this island. You can stay at Taveuni resorts, traditional villages or hotels.
7. Matangi Island
Matangi Island is an incredible destination to visit. The island is particularly known for its lavish tree houses, traditional village huts, and more unique accommodation. Alternatively, you can choose to stay at private island resorts that offer a superior level of privacy and seclusion. Plus, Matangi Island is known for exceptional kayaking conditions, which is a major draw for visitors from around the world.
8. Toberua Island
Toberua Island is renowned for its beaches. The island has stunning, sandy beaches with arching palms, white-sand, and thatched bures that remind visitors they have found a perfect paradise. Some of the most popular activities on Toberua Island are swimming in the clear water and fishing. There are even guides who can teach you traditional Fijian techniques for hauling in a catch of fish.
9. Kadavu Island
If you want to give scuba diving a try, then Kadavu Island could be the right destination for you. There are two well known resorts on the island Matava and Papageno. Both are excellent examples of Fiji's gorgeous, yet simplistic, accommodation. Kadavu Island is recognized as a bastion of local culture and you cannot pass up the opportunity to visit a local Fijian village while you are here.
10. Denarau Island
Denarau Island is recognized as a luxury location in Fiji. With the number of excellent resorts located on the island, you will have your choice of places to stay, but don't delay on booking your stay, as the resorts do fill up during the high season. You can enjoy black sand beaches and beautiful landscapes, and epic sunset here.
Therefore, you can visit these ten tropical Fiji islands during your Fiji trip. Make sure to find the best accommodation for your stay.