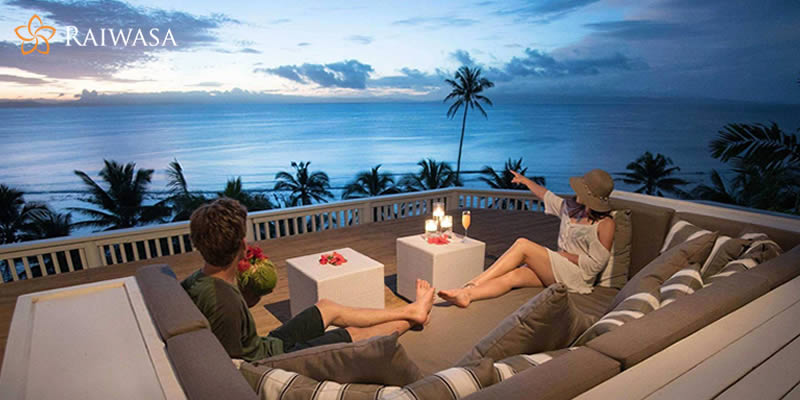 Are you looking for the best place to spend some quality time with your family? Then, Taveuni is the place to go.
Taveuni is the third largest island in Fiji. This is an incredible tourist paradise because you can find many tourist attraction spots, beautiful flora and fauna, and breathtaking tourist resorts, but with a noticeably local vibe. You won't find the hustle and bustle of a big city or traffic on Taveuni, which makes this an excellent alternative to the busier islands in Fiji.
You can visit animal sanctuaries, the Bouma Waterfalls, Tagimaucia Lake, and more. And for the adventurer, there are activities such as trekking and scuba diving. Now, if you want to enjoy Taveuni Island to the fullest, then you need to plan appropriately.
Accommodation
Taveuni resorts are compact and cannot host more than 30 guests at a time. This is part of the charm in choosing Taveuni, but it can also leave you high and dry if you don't book ahead. To be on the safe side, you need to look into Taveuni accommodation well in advance of your trip. You should consider staying at Taveuni palm resorts or at a private villa. This will give you the hospitality of a major resort, but the privacy of your own home away from home.
Activities
Taveuni Island offers many recreational and exciting activities such as kayaking, hiking, diving, and swimming. Among these activities, diving is one of the attention-seeking activities on Taveuni Island. You can find scuba diving resorts, where there is an opportunity to dive every day of your trip. The resorts have facilities to guide both the novice and experienced divers. Whether you have been diving 100 times or one time before your trip to Fiji, there are conditions right for you and the guides familiar with these oceans and reefs will ensure your safety along the way.
Weather Condition
Of course, if you are visiting Taveuni for first-time, then you need to consider the weather conditions. If you head to Taveuni Island during the rainy season, then you might not have the opportunity to experience certain activities or adventures, as you planned. This is why you are asked to consider Taveuni weather before planning your trip. Many people will tell you that the best time to visit Taveuni Island is from late October to early November. However, there is something romantic and charming about the rainy season and the island is much less crowded at this time of year. Depending on what you want, there isn't a bad time of year to be in Fiji!
Travel to Taveuni Island
If you are looking for a busy and crowded vacation, then Taveuni is not for you. Conversely, Taveuni provides a calm and composed experience. You can enjoy a peaceful and beautiful vacation on Taveuni.
I hope that all the above-mentioned information can help you plan your Taveuni Island trip in the best manner.